Import bookmarks to Colibri Links
Import tool is one of the popular requests that we have received since the initial release of Colibri. A month ago, we added the "Import Bookmarks" feature to Colibri v1.0.0-beta.12. You can find it in the menu (File > Import Bookmarks). With the import tool, you can now transfer your existing bookmarks very easily to Colibri Links.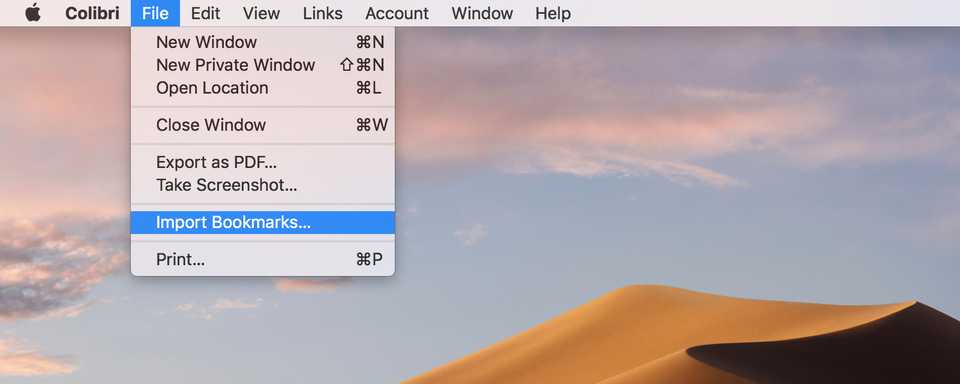 The import tool takes the standard export format in HTML. In most browsers or online services, you can export your existing bookmarks to such format. The tool will first analyze the file and then it will let you know how many bookmarks and folders it can identify. Click "Start Import" to start the importing process. All identified bookmarks will be added to Links and all identified folders will be added to Lists.